RECORD DEP'T.: I Am Bummed Out by the Death of Eddie Van Halen
*This piece consists of recollections from the 20th Century.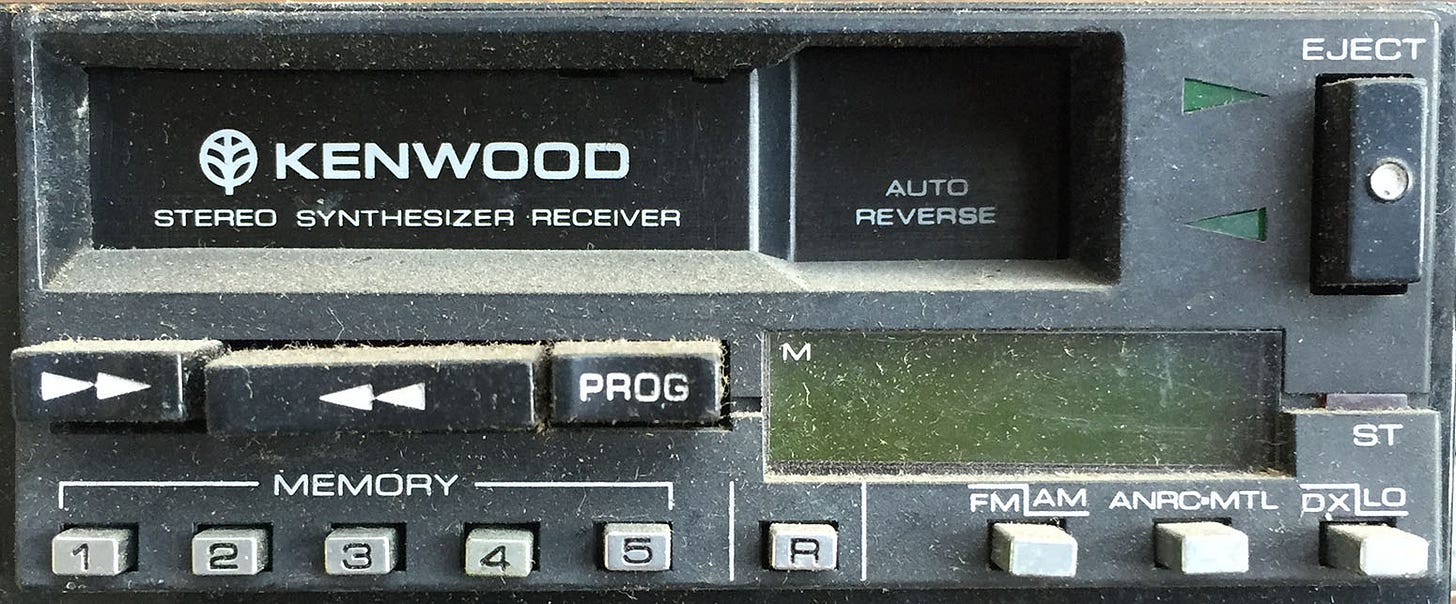 RECORD DEP'T.
I Am Bummed Out by the Death of Eddie Van Halen
*This piece consists of recollections from the 20th Century.
I'M A TEENAGER sitting in the dusty, windowless back room of a shoe store where I work, in downtown Schenectady, New York, shipping returns, packing boxes and taping up boxes and weighing boxes and putting shipping labels on boxes. I have a crappy little AM transistor radio to keep me company. I'm listening to top 40 radio and this mind-ripping THING comes on. It's HUGE WEIRD GUITAR NOISE, it sounds like it's echoing out of some monstrous, miles-deep cavern, lit by torches. It's "Eruption" by Van Halen, and there was nothing like it, NOTHING.
When I saw the album in the record department at the local Two Guys, I was so turned off by the logo that I didn't bother to shoplift it. I didn't want it in my house, it looked like a bad drawing of a swastika, is that possible? It also kinda looks like a bird, but it still bugs me.
Van Halen got big and Eddie Van Halen married Valerie Bertinelli, who was an America's Sweetheart–type actor and was on the TV show One Day At A Time, and it was a total Mick Jagger/Bianca Jagger thing, seriously, they looked like each other, but it was great, they were a great couple, and he had issues with drinking so I felt bad about them when they split up.
I still remember a deejay on the big oafish number-one rated FM rock station playing "Beat It" by Michael Jackson, and coming on after the song ended, saying the only reason they played it was because Eddie Van Halen played guitar on it, and he didn't know if they should keep playing it or "blow it the hell outta here." I couldn't figure out if it was because Michael Jackson was Black, or if because people (like that deejay, maybe) hated Michael Jackson because they thought he was gay.
There was this girl I was trying to impress, so I was psyched to get tickets to the Van Halen show in Syracuse, but the morning the tickets went on sale at the mall, the local TICKETRON outlet didn't have the code for the show, so I drove two hours, two of the most boring hours you can drive between two boring cities—and I can say that because I'm from the more boringest one—to the Carrier Dome and bought the tickets there.

The show was a blast. Eddie played this trippy little solo piece called "Cathedral," one of my fave instrumentals from the new Diver Down album. At the end of the show, a little person ran out on stage and plopped David Lee Roth in the face with a pie because it was his birthday. There was some slipping and falling and it was pretty funny.
I didn't buy Diver Down, either, I taped it off the radio when they played it for "album hour," and it was in heavy rotation on the KENWOOD KRC-411 auto-reverse tape deck I put in my brother's car (a 1969 Pontiac GTO convertible), which I drove all summer because he was in the Army and stationed in Germany. I still have the cassette.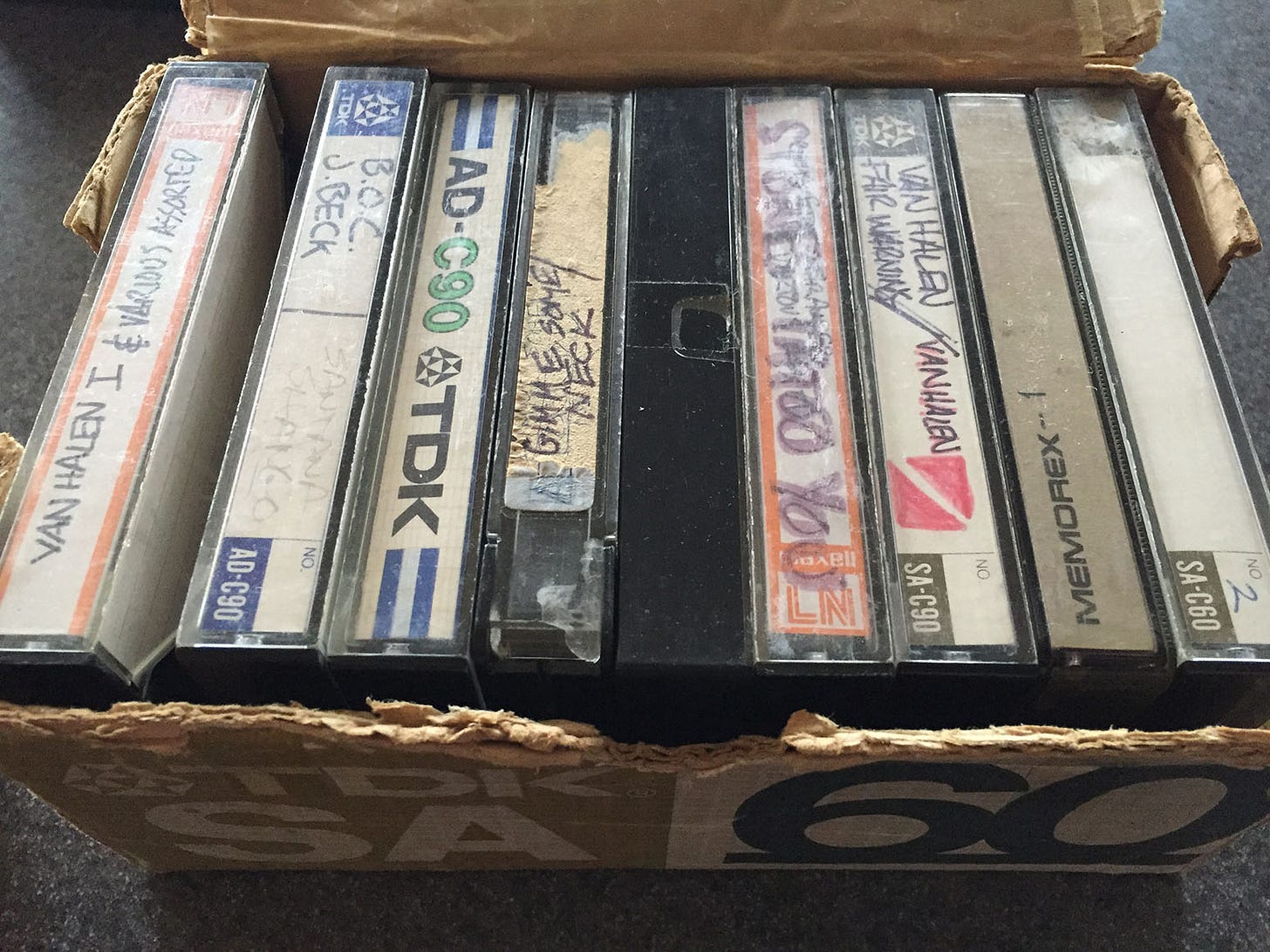 We urge you to spread the word about HMM WEEKLY and THE BRICK HOUSE.
Thank you for reading.