JOIN US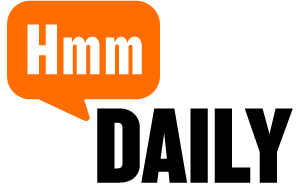 The Second Email We Emailed Today, July 9, 2019
Good morning! The first email we send out on a Tuesday is the HMM WEEKLY PREMIUM NEWSLETTER, featuring content provided solely to the members, supporters, and patrons of Hmm Daily, which is, until July 18, 2019, a website in the Civil Network, offering commentary and news and other things. These emails are written by Tom Scocca, the editor of Hmm Daily, and Joe MacLeod, the creative director.
You are on the Hmm Daily mailing list, but if our records are correct, you are not among the members, supporters, or patrons, so you do not get the full newsletter experience. (Emphasis ours). We're certainly glad to correspond with you regardless, and will continue to do so as long as you're interested, but if you would like to read the complete HMM WEEKLY PREMIUM NEWSLETTER, which will continue, in a larger, enhanced form, please join our paying community. Thank you for your interest, and we haz YouTube.
LAST WEEK ON HMM DAILY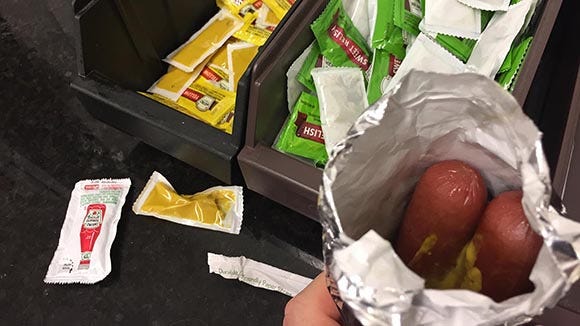 ***
Is there anything you want to write to us?
Send questions and suggestions to newsletter@hmmdaily.com.
***


RECIPES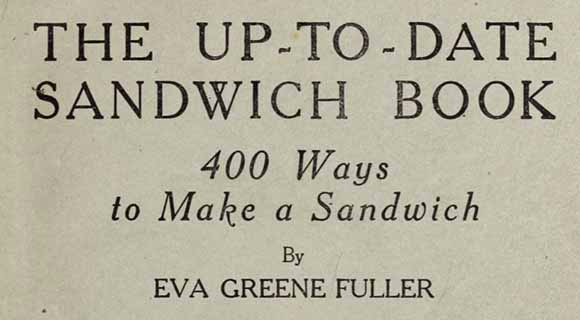 We present here for your continued (we hope) delectation a selection of recipes for archaic but entirely executable sandwiches, found in The Up-To-Date Sandwich Book: 400 Ways to Make a Sandwich, published in 1909 and now in the public domain for all to enjoy, so please, enjoy, and if you have made any of these sandwiches, kindly send a picture to newsletter@hmmdaily.com.

LOBSTER SANDWICH NO. 4
Chop the meat of a medium sized lobster and a stalk of celery fine, moisten with a little mayonnaise dressing, and place between thin slices of lightly buttered white bread. Garnish with a slice of lemon.

HORSE-RADISH SANDWICH
Cream two tablespoonfuls of butter, add three tablespoonfuls of prepared horse-radish, spread between exceedingly thin slices of white bread. Garnish with parsley; serve as soon as made.

CREAM SANDWICH
Cream four ounces of butter, add gradually four ounces of brown sugar, four ounces of fine flour, four eggs one by one, a squeeze of lemon juice or a tablespoonful of rose water, and lastly a teaspoonful of baking powder. When thoroughly mixed, bake in shallow tins. Whip up till perfectly thick a quarter of a pint of cream, spread this on half the strips and cover with the other sandwich-fashion. Ice these sandwiches over with chocolate icing.
***

HMM WEEKLY is delivered every Tuesday
to HMM DAILY supporters, members, and patrons
***