Discover more from INDIGNITY
Essays, inquiries, arguments, advice, and archaic sandwiches for hungry readers.
Over 5,000 subscribers
JOIN US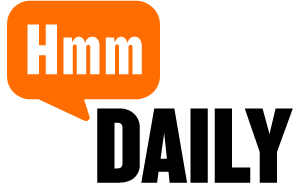 The Second Email We Sent Today, May 21, 2019
Good morning! The first email we send out on a Tuesday is the HMM WEEKLY PREMIUM NEWSLETTER, featuring content provided solely to the members, supporters, and patrons of Hmm Daily. You are on the Hmm Daily mailing list, but if our records are correct, you not among the members, supporters, or patrons, so you do not get the full newsletter experience. (Emphasis ours). We're certainly glad to correspond with you regardless, and will continue to do so as long as you're interested, but if you would like to read the complete HMM WEEKLY PREMIUM NEWSLETTER, please join our paying community. Thank you for your interest, and please spread the word about HMM DAILY DOT COM. We have a Youtube, so if you'd care to click the SUBSCRIBE button there that as a completely non-committal way to support our endeavors, we'd appreciate it.





Hmm Weekly Premium Newsletter readers are now up to No. 17 in our series of 19 Folktales, "The Osprey's Fortune."

---
LAST WEEK ON HMM DAILY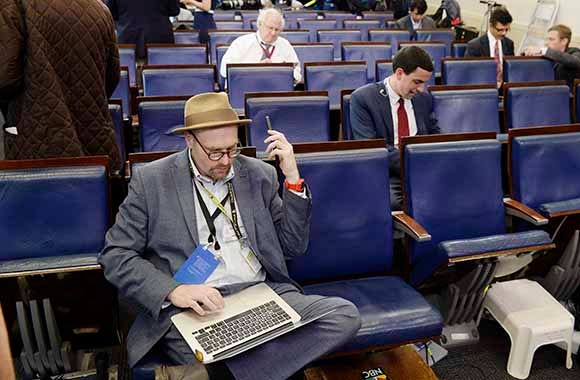 ***

PUBLISHED TODAY: THE QUEEN

How well do you know what you know from reading the news? More than six years ago, while writing a column for Slate in the final days of the Mitt Romney campaign, I had a moment of doubt about a fact. I was writing about Republicans history of using "welfare" as racial code, and I remembered that Ronald Reagan had campaigned against a notorious Cadillac-driving "welfare queen"—but was the actual person Reagan had been talking about black? A quick Google search led to a deeper Google Books search, where a back issue of Jet reported that the woman in question, Linda Taylor, was "said to be able to change from Black to white to Latin with a mere change of a wig."

I wrote the piece so it didn't need to bring in Taylor and her unsettled ethnicity. But I shared the Jet story with my editor, Josh Levin. It would be a good long-term project for someone at Slate, I told him. Then, because I am lazy, I forgot all about it.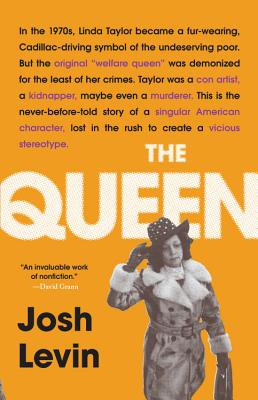 A little more than a year later, Josh had written 20,000 words about Linda Taylor, aka Connie Walker, "aka Linda Bennett...aka Linda Jones, aka Connie Jarvis." The person who was supposed to symbolize why regular people couldn't be trusted with welfare, he learned, had been an extraordinary criminal, one who'd left a winding trail of theft, fraud, baby-kidnapping, and quite possibly murder around the country, across the years, and back and forth over the color line. Today, Little, Brown is publishing The Queen, his book-length account of Taylor's grim and sensational life and career. The effort to pin her down, fact by fact, led him through archives and on multi-state reporting trips to talk to the people who'd dealt with her, indexed through 11 pages of bibliography and 50 pages of endnotes. That's what it took to straighten out the story of a woman who lied to everyone, and a country in the habit of lying to itself.
RECIPES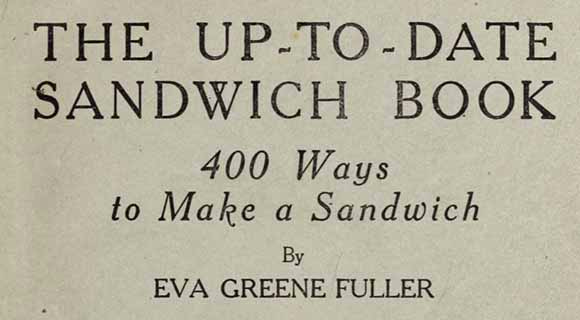 We present here for your (and our) continued amusement, delectation, and possible irritation select recipes for archaic but reproducible sandwiches, hand-picked from The Up-To-Date Sandwich Book: 400 Ways to Make a Sandwich, published in 1909 and now in the public domain. Pretty sure we have finally run out of sardine recipes. Here is an excerpt from the foreword.

The first requisite in the preparation of good sandwiches is to have perfect bread in suitable condition. Either white, brown, rye, or entire wheat bread may be used, but it should be of close, even texture and at least one day old.

French rolls may be used for picnics and out-of-door luncheons. Remove from the top of each roll a piece of the crust the size of a silver dollar, and with a spoon take out the centre. Fill the space with highly seasoned chopped meat, fish, lobster, or crab, replace lid, wrap in tissue paper, and serve with pickles or olives.

For very small, dainty sandwiches to be served at afternoon teas or luncheons, the bread may be baked at home in pound baking powder cans. These should only be half filled, and then allowed to rise before baking. You then have a round slice without crust.

CREAM SANDWICH
Cream four ounces of butter, add gradually for ounces of brown sugar, four ounces of fine flour, four eggs one by one, a squeeze of lemon juice or a tablespoonful of rose water, and lastly a teaspoonful of baking powder. When thoroughly mixed, bake in shallow tins. Whip up till perfectly thick a quarter of a pint of cream, spread this on half the strips and cover with the other sandwich-fashion. Ice these sandwiches over with chocolate icing.

CHINESE NUT SANDWICH
Stone two cups of Chinese nuts, moisten with three tablespoonfuls of thick cream, sweetened with a little honey; spread on slices of lightly buttered white bread. Cover with another slice and cut in squares..

DILL SANDWICH
Lightly butter slices of white bread; cover half of them with thin slices of the white meat of roasted chicken; put over this a thin layer of dill pickles; cover with another slice of buttered bread, trim off the crusts, cut in triangles, and serve on a lettuce leaf.

ONION SANDWICH
Slice a mild sweet onion and lay in salted ice water for a half-hour. Mix with a good mayonnaise dressing, and place slices of onion between well buttered slices of Boston brown bread cut thin.

***

Hmm Daily is a website in the Civil Network, offering commentary and news and other things. These emails are written by Tom Scocca, the editor of Hmm Daily, and Joe MacLeod, the creative director.

Our membership drive, complete with graduated tiers of incentives and awards, continues. Please support our work!

Also, if you enjoy Hmm Daily, let a friend know about it, and if you're reading this because someone forwarded this to you, you can sign up for a copy of your own at the bottom of our home page here.

***

HMM WEEKLY is delivered every Tuesday
to HMM DAILY supporters, members, and patrons
***

Our membership options, which you can choose and activate by going here, are as follows


Monthly Memberships
$5/mo. : Supporter - our GRATITUDE

$10/mo. : Monthly Member - our GRATITUDE and a HMM DAILY BUTTON

$25/mo. : Monthly Member Deluxe - our GRATITUDE, a HMM DAILY BUTTON, STICKER, and WOODEN NICKEL
Annual
$100/yr. : Member - a HMM DAILY BUTTON, STICKER, and WOODEN NICKEL

$250/yr. : Member Deluxe - MEMBER BENEFITS plus a PAIR OF DICE in HMM DAILY COLORS and ONE WORD MAILED TO YOU ON A PICTURE POSTCARD

$500/yr. : Patron - MEMBER BENEFITS plus a PAIR OF DICE in HMM DAILY COLORS, YOUR NAME ON OUR PATRONS PAGE, and ONE WORD MAILED TO YOU ON A PICTURE POSTCARD EACH MONTH

$1,000/yr : Colossal Patron - PATRON BENEFITS plus A SET OF STEAK KNIVES
Lifetime:
$5,000 : Lifetime Patron - COLOSSAL PATRON BENEFITS plus YOUR NAME IN LITE-BRITE GIF ON OUR PATRONS PAGE

$10,000 : Royal Patron - LIFETIME PATRON BENEFITS plus OUR TRANSIT BLOGGER, AGE 11, WILL COMPOSE A QUARTET FOR YOU

$50,000 : IMPERIAL PATRON - LIFETIME PATRON BENEFITS plus WE BURY 1,000 MINIATURE TERRA COTTA WARRIORS* IN YOUR NAME AT AN UNDISCLOSED LOCATION
* TERRA COTTA WARRIOR figurines may be in materials other than genuine TERRA COTTA.
Please join us!

***