JOIN US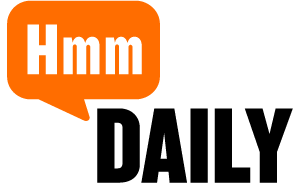 The Second Email We Sent Today, April 23, 2019
Good morning! The first email we send out on a Tuesday is the HMM WEEKLY PREMIUM NEWSLETTER, featuring content available only to the members, supporters, and patrons of Hmm Daily. You are on the Hmm Daily mailing list, but not among our members, supporters, or patrons, so you do not get the full newsletter experience. We're glad to correspond with you regardless, but if you'd like to read the complete HMM WEEKLY PREMIUM NEWSLETTER, please join our paying community. Thank you for your interest, and please spread the word about HMM DAILY DOT COM.




Hmm Weekly Premium Newsletter readers are now up to No. 14 in our series of 19 Folktales, "The Worship of the Worms."

---
LAST WEEK ON HMM DAILY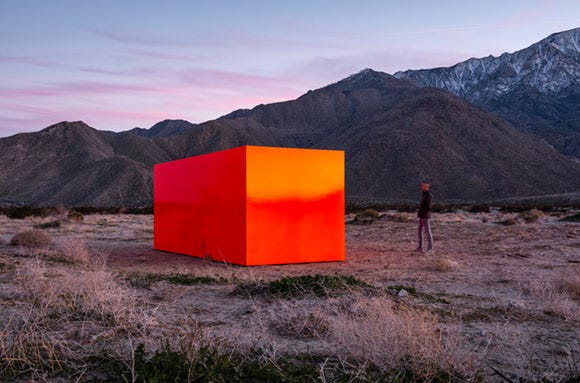 RECIPES

We present here for your continued delectation four recipes for sandwiches, hand-picked from The Up-To-Date Sandwich Book: 400 Ways to Make a Sandwich, published in 1909 and now in the public domain. We're running out of sardine recipes, just saying.

NOVELTY SANDWICH
Chop one small onion, eight olives, one green pepper (seeds removed), and one chow chow pickle fine. Add one cupful of grated Parmesan cheese; moisten with enough mustard dressing from the chow chow to form a paste. Spread on this slices of lightly buttered white bread. Cover with another slice and cut in triangles.
OLIVE SQUARES
Cut this squares of brown bread and lightly butter, adding a dash of pepper and salt. Stone eight olives, chop them with two stalks of celery, one tiny cucumber pickle, a teaspoonful of catsup, a dash of salt and pepper, and very little mustard. Mix well and spread on brown bread, covering with another square.
CAVIARE SANDWICH NO. 2
To a can of caviare add the juice of half a lemon, and one teaspoonful of olive oil. Mix well together until a paste is formed. Spread mixture on this slices of lightly buttered white bread or toast and cover with another slice of bread.
AUSTRIAN SANDWICH
Two cans of boned and skinned sardines, two balls of cottage cheese, one small onion chopped fine, two tablespoonfuls of chopped parsley, two tablespoonfuls of chopped mint, two tablespoonfuls of vinegar, salt to taste, a dash of red pepper, the grated rind and juice of two lemons; also use the oil from the sardines. Mix and beat thoroughly; spread between thin slices of lightly buttered rye or brown bread.
***

Hmm Daily is a website in the Civil Network, offering commentary and news and other things. These emails are written by Tom Scocca, the editor of Hmm Daily, and Joe MacLeod, the creative director.

Our membership drive, complete with graduated tiers of incentives and awards, continues. Please support our work!

Also, if you enjoy Hmm Daily, let a friend know about it, and if you're reading this because someone forwarded this to you, you can sign up for a copy of your own at the bottom of our home page here.

***

HMM WEEKLY is delivered every Tuesday
to HMM DAILY supporters, members, and patrons
***

Our membership options, which you can choose and activate by going here, are as follows


Monthly Memberships
$5/mo. : Supporter - our GRATITUDE

$10/mo. : Monthly Member - our GRATITUDE and a HMM DAILY BUTTON

$25/mo. : Monthly Member Deluxe - our GRATITUDE, a HMM DAILY BUTTON, STICKER, and WOODEN NICKEL
Annual
$100/yr. : Member - a HMM DAILY BUTTON, STICKER, and WOODEN NICKEL

$250/yr. : Member Deluxe - MEMBER BENEFITS plus a PAIR OF DICE in HMM DAILY COLORS and ONE WORD MAILED TO YOU ON A PICTURE POSTCARD

$500/yr. : Patron - MEMBER BENEFITS plus a PAIR OF DICE in HMM DAILY COLORS, YOUR NAME ON OUR PATRONS PAGE, and ONE WORD MAILED TO YOU ON A PICTURE POSTCARD EACH MONTH

$1,000/yr : Colossal Patron - PATRON BENEFITS plus A SET OF STEAK KNIVES
Lifetime:
$5,000 : Lifetime Patron - COLOSSAL PATRON BENEFITS plus YOUR NAME IN LITE-BRITE GIF ON OUR PATRONS PAGE

$10,000 : Royal Patron - LIFETIME PATRON BENEFITS plus OUR TRANSIT BLOGGER, AGE 11, WILL COMPOSE A QUARTET FOR YOU

$50,000 : IMPERIAL PATRON - LIFETIME PATRON BENEFITS plus WE BURY 1,000 MINIATURE TERRA COTTA WARRIORS* IN YOUR NAME AT AN UNDISCLOSED LOCATION
* TERRA COTTA WARRIOR figurines may be in materials other than genuine TERRA COTTA.
Please join us!

***